Den Herberg Brewery Joins HORAL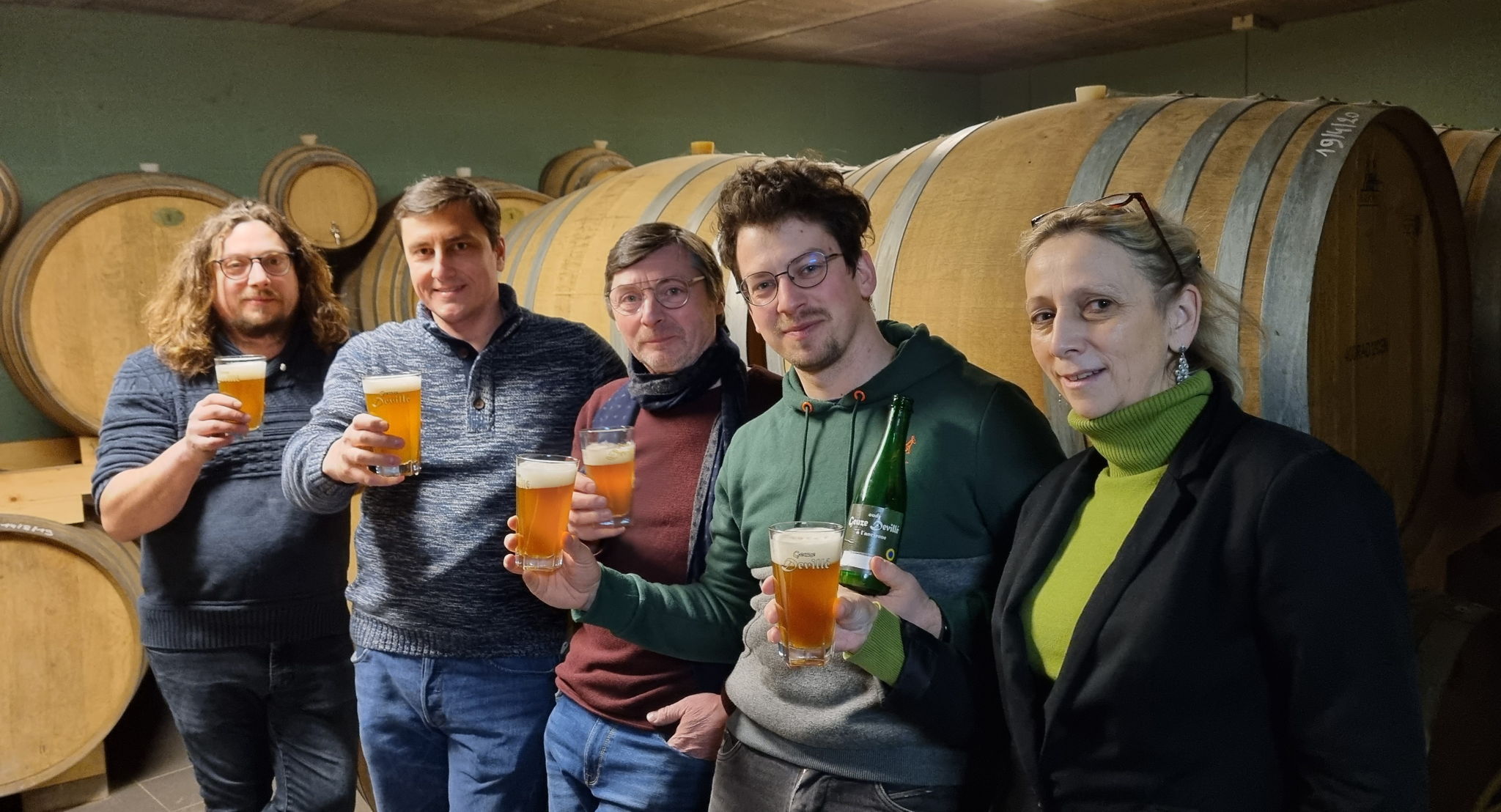 The High Council for Artisanal Lambic Beer (HORAL) welcomed Den Herberg from Buizingen (Halle) as its newest member. At present, 11 gueuze producers have joined HORAL. Brewer Bart Devillé announced that Den Herberg, like all the other HORAL members, will open its doors to the public during the Toer de Geuze 2022.
HORAL chairman Gert Christiaens: "The general assembly of HORAL unanimously approved the membership application of Den Herberg. The past ten years have seen a remarkable rejuvenation in our industry. Several new producers have joined HORAL. Tilquin became a member in 2012, followed by Lambiek Fabriek two years ago. We see this rejuvenation dynamic not only on the producer side but also among consumers. Adults of all ages appreciate Oude Geuze, Oude Kriek, and other lambic beers."
In 2000, Bart Devillé and Ann Heremans bought a large pub that had been empty for years. The initial plan was to use the building as a warehouse for the couple's construction company. Slowly, however, the idea of accommodating a brewery in the building evolved. The works started in 2006. In December 2007, the brewery was operational.
"Initially, we only produced top-fermented beers. In January 2017, we brewed our first lambic. The first Oude Geuze was sold in August 2020," explains Bart Devillé. "The brewing kettle has a capacity of 1800 litres. After boiling, the wort is exposed to the open air in our coolship. Den Herberg is a real family business. Our sons Akke and Kloris also have stepped into the business."
In 2019, Den Herberg produced 1200 hectolitres of beer, almost half of which was lambic. The total lambic stock is currently over 105,000 litres, stored in some 300 oak barrels of 225 and 400 litres. This year, the first casks will come into use. As far as lambic beers are concerned, only Oude Lambiek and 'Oude Geuze Devillé' are currently being marketed. Ninety percent of the production is sold in Belgium.
HORAL (Hoge Raad voor Ambachtelijke Lambiekbieren) was founded in 1997. The organisation unites the majority of lambic breweries and gueuze blenderies in Flemish and Walloon Brabant and has 11 members (Boon, De Oude Cam, De Troch, Den Herberg, Hanssens, Lambiek Fabriek, Lindemans, Mort Subite, Oud Beersel, Tilquin and Timmermans). HORAL's main objective is the promotion of traditional lambic beers, especially Oude Geuze and Oude Kriek. The association also takes initiatives to protect these beers.
Every two years, HORAL is organising the renowned Toer de Geuze, the open brewery day of the Pajottenland, and the Senne Valley. The next edition will take place on Saturday 30 April and Sunday 1 May 2022.
www.horal.be